Retired army officer, police sergeant murdered in Arakan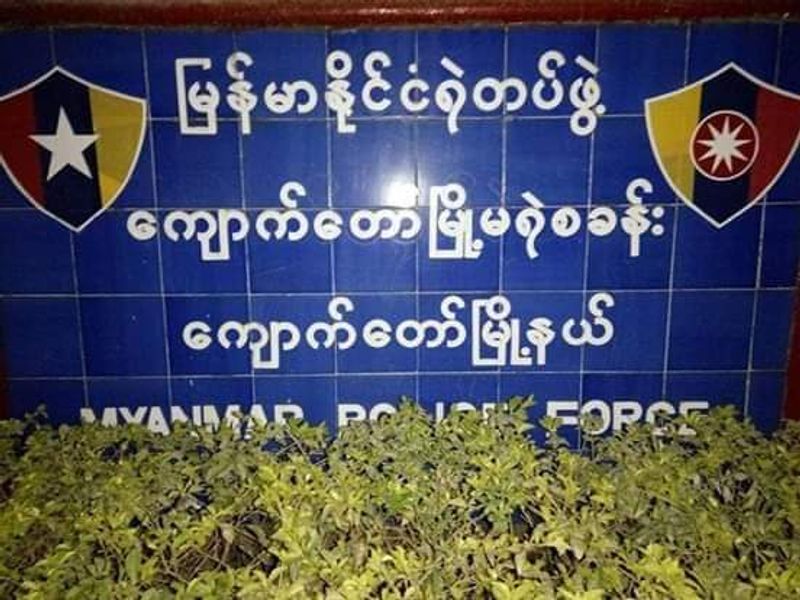 Narinjara News, 23 September 2019

A retired army officer and a police sergeant were killed in separate incidents on 22 September in two prominent towns of Arakan in western Myanmar.

U Thein Tun (60), who had recently retired from the warrant officer post in 551 battalion of Burmese army based in Buthidaung township, was stabbed to death on the spot at 6.30 am, when he was heading for the teashop in market areas.

His wife Daw Ma Pru Thee informed that U Thein Tun left home to reach the teahouse in the morning hours yesterday when he was assassinated by three miscreants. The incident took place hardly 50 yards away from their home. His wife remains clueless why he was killed.

Their house is located at ward no 6 of Buthidaung, a business town in the northern Arakan adjacent to the Bangladesh border. The family moved to this locality as it had left the battalion.

Several witnesses said three young men riding a motorbike approached U Thein Tun and suddenly started stabbing him where he finally died.

In another incident, 50 years old a police sergeant U Maung Hla was also stabbed to death by unknown people, which took place at 7 pm in Kyauk Taw town, located at the upper Kaladan river adjacent to Chin State.

U Kyaw Hla Mying, a Kyauk Taw based social activist informed that U Maung Hla was walking on the street when some unknown people stabbed him. He received severe injuries and died with it.

Earlier, on 1 September a police officer named Zaw Min Htay was stabbed to death by six men when he was going to the market along with his wife. He was based in Yothaypoke police station under Ponna Kyunt township.

Similarly, another murder took place on 19 August in Kyauk Taw township, when in charge of Kyaw Taw township police station Saw Than Lwin was stabbed by miscreants. Later he was shifted to Yangon general
hospital but the attending doctor declared him dead.

There was a landmine attack on a police vehicle on 20 August by Arakan Army (AA) members. The attack took place on the highway between Kyauk Taw and Ponna Kyaunt, which resulted in the killing of police
superintendent Thung Lwin.