Monk, administrator and villager go missing after arrest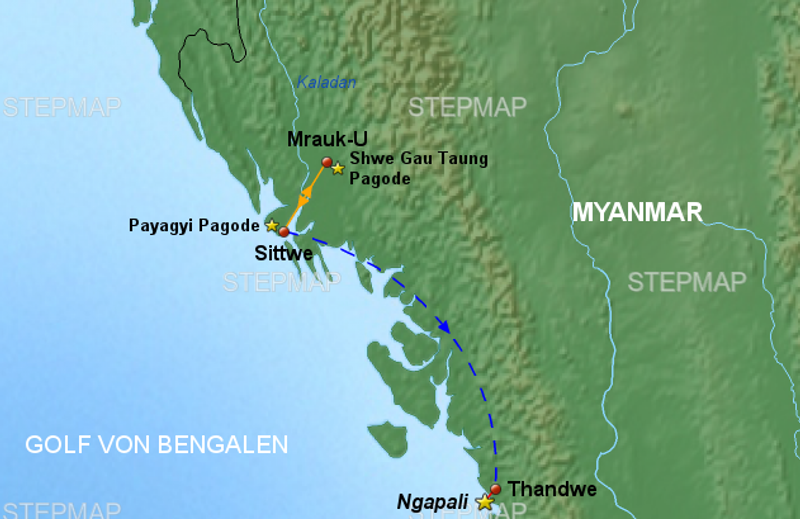 Narinjara News, 24 September 2019

A respected monk along with an administrator and a villager have gone
missing since they were arrested by Myanmar Army personnel on 20
September, said concerned village leaders.

The monk U Kawidaza with village administrator U Wai Soe Tun and villager U Myat Maung went to Kyauk Kyat village from their native Owe Hthing locality
under Mrauk U township by a car on Yangon- Sittwe highway at around
3.45 pm.

As they had arrived at Lin Mway Taung hill near to the high way, a
group of soldiers stopped them and later arrested them, said a village
leader from Owe Hthing.

"As we got the information about their arrest many villagers including
elder women went there to meet them. We requested the army officers
for allowing us to meet, but they rejected our appeal. Since then we
have no information about them," added the village leader.

As Narinjara received the information from local sources, a
responsible scribe contacted the western command spokesperson
Brigadier Win Zaw Oo in the afternoon. But he denied any details about
their arrest.

Local lawmaker from Rakhine State parliament U Tun Tha Sein informed
Narinajra over the telephone that he came to know about the incident
but yet to get more details on their whereabout.

U Tun Tha Sein, however, confirmed that they were brought to Sittwe by
a helicopter after landing it on Lin Mway Taung hills, where around
200 soldiers are being stationed, but thereafter he has no input.