Car workshop owner arrested after Rathdaung mine-explosion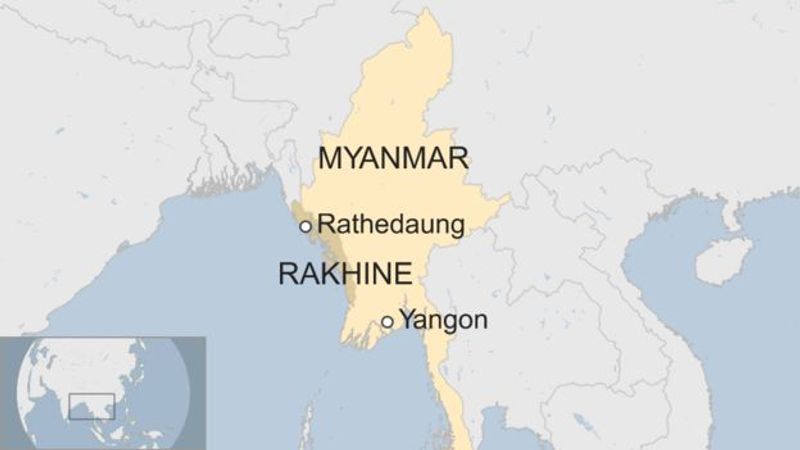 Narinjara News, 24 September 2019
A rural car workshop owner in Ah Ngu Maw village under Rathidaung
township of Arakan was arrested by the security forces following a
mine-explosion on a navy ferry ship that took place in the nearby
jetty of his village.

U Owe Pauk, around 50 years old workshop owner, was picked up by the
army personnel on 23 September suspecting his role in the explosion as
it took place when a column of the forces passed through the village.

"I heard that one landmine was recovered from his residential campus
and hence he was arrested. But I do not know how the landmine was
found there," said U Khin Maung Latt, a lawmaker in the upper house of
Parliament (Amyothar Luttaw) from Rathidaung township.

Soon after his arrest, U Owe Pauk was sent to the Arakanese capital
city of Sittwe for further interrogations.

Local villagers claimed that he is an active social worker and
U Owe Pauk was never involved with any anti-social activities.

Mentionable is that a mine was exploded near Asia world company jetty
at the mouth of Mayu river on 22 September as the navy ferry ship
along with troops were stationed there.

After the explosion, the army personnel started retaliating with over
300 bullets pumped to nearby locations. A villager was recently hit
by the bullets when he was working at his watermelon garden during the
clashes.