Villagers left for monastery after erupting armed disturbances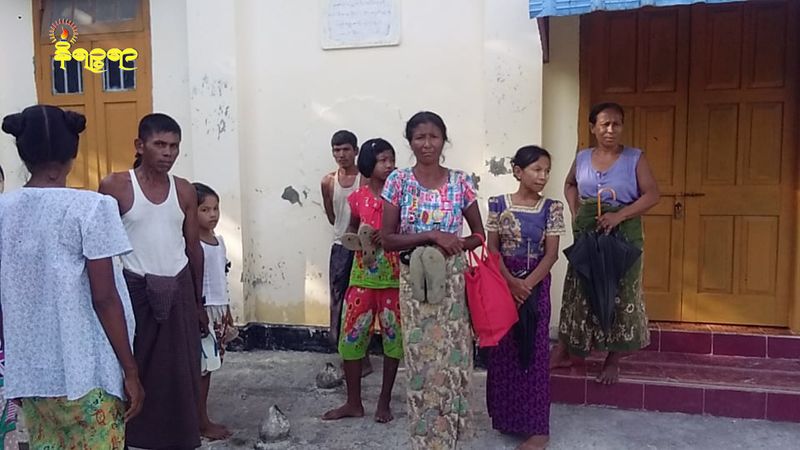 Narinjara News, 25 September 2019

Hundred dwellers from Ahn Ngu Maw village under Rathidaung township
have arrived at a monastery in the Arakanese capital of Sittwe for a
safe shelter as they left their village due to fear of Myanmar Army
actions. The army personnel were searching in the village and many
villagers found it too scary.

Over 130 villagers comprising women and children arrived at Dama Rama
monastery in Sittwe within two days. According to monastery sources,
over 40 villagers came on 23 September and over 70 villagers arrived
next day.

"My family left the village in fear of army actions as the security
forces are fighting against Arakan Army members. Recently a 50 years
old man from our village was killed in the crossfire and a car
workshop owner was arrested by the security personnel," said Mrs Ma U
Than, one of the inmates at the monastery.

The Ahn Ngu Maw village at the mouth of Mayu river houses 150 families
with over 800 people. The village administrator informed that only 20
elder villagers are in the village and the rest has already left.

On 22 September, a landmine got exploded near the Asia world company
jetty inside Ahn Ngu Maw village. In the army retaliation, the
gardener died as he sustained severe bullet injuries. Next day, a car
workshop owner was arrested as a fresh landmine was recovered from his
residence.