Five schools temporarily closed down due to crossfire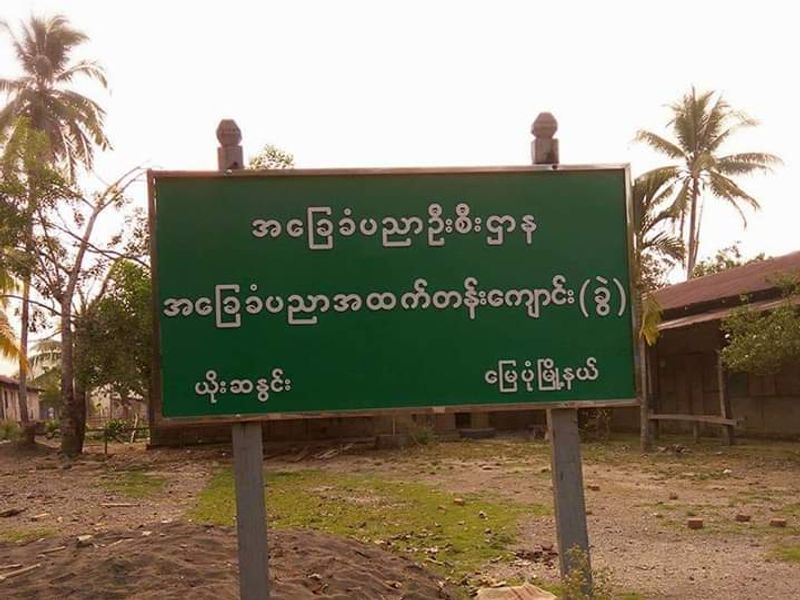 By Chit Ei Hlaing, 26 September 2019

At least five schools in Maebon township of Arakan have been
temporarily closed down due to fierce fighting between Myanmar Army
personnel and Arakan Army members.

Located at the battlefield, Yosa Noin village's Basic Education High
School, Mi Kyung Htet village's Basic Education Primary School, Taung
Gyi village's post BEPS, Taung Byin village's post BEPS and Danga Ra
village's BEPS- Basic Education Primary School remain closed since 21
September last.

"The schools had to be closed temporarily as most of the students had
left their villages and taken shelter in neighboring safer villages.
We are looking for information about our students and would arrange
classes for them in nearer schools," said the education officer of
Maebon township.

According to the education department sources, the first term
examination for students in Basic Education High School up to the
under collage is scheduled for 5 October next. The parents are worried
about education for their children.

A guardian from Yosa Nion village informed that the students are
suffering from the closure of schools because of a warlike situation
in their locality.

In previous occasions, schools in Rathidaung, Buthidaung, Kyauk Taw,
Maungdaw and Mrauk U localities remained close as the villagers had to
leave their residences because of the continued encounter between
Tatmadaw and AA members.