Abducted 5 Indian nationals released in Arakan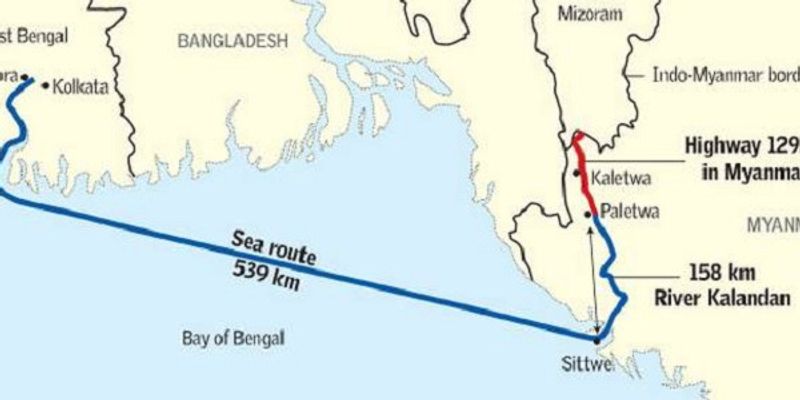 by NJ Thakuria (Guwahati)
Narinjara News

Five Indian nationals, who were abducted by Arakan Army rebels in Rakhine State of Myanmar few days back, have been released in the early hours of Monday. They along with a Myanmar Parliamentarian, two local transporters and two speedboat operators were abducted from Arakan.
Indian Union government source informed that the abducted Indians were engaged in Kaladan multi-modal project that aims to connect northeast India with Sittwe port in the Bay of Bengal. Unfortunately one Indian national died due to heart attack and his mortal remains along with four released Indians are on their way to Yangon for onward journey to India.
Mentionable is that they went on missing since Sunday on their way to the Arakanese capital of Sittwe by two river speed boats from Paletwa of neighbouring Chin State.

According to Chin government sources altogether 10 people took the riverway from Paletwa jetty by 8.30 am on Sunday and they were expected to reach Sittwe Jetty at 10.30 am the same day. But both the boats did not arrive in Sittwe.

U Wae Tin, member of the House of Nationalities (upper house) from Paletwa township, was on his way to Naypyidaw for attending the upper house session starting on Monday.

Local authority sources lately informed that two empty speed boats were found at Kaladan river near Kyauk Tan village under Kyauk Taw township, 80 miles north of Sittwe.

But the authority has not received any authentic information about the incident. It has no idea why all the passengers were missing from the boats.

U Soe Htet, a minister in Chin State government claimed that the AA members picked up those ten individuals, as the area is virtually controlled by the outfit. The authority has already informed the central government in Naypyidaw about the incident for necessary actions.