Monk, village administrator with 3 civilians handed over to police by Tatmadaw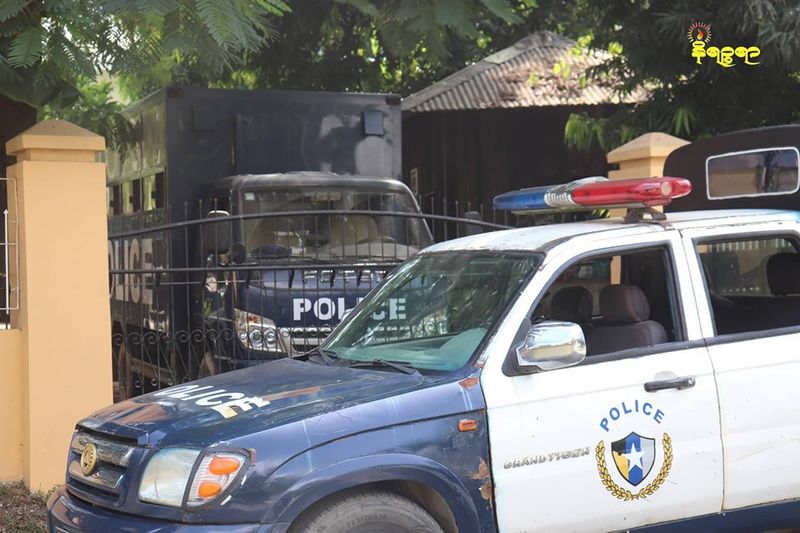 Narinjara News, 26 November 2019

Myanmar Army (Tatmadaw) handed over five individuals including a monk and a village administrator to the police on 23 November after two months of detention its custody for interrogations.

Next hearing for them will take place on 6 December and they have to report at Sittwe township court on time.

The monk (Owe Htain Saradaw), village administrator of Owe Htain (Wai Soe Tun) with a car driver and two unidentified villagers were detained by the security forces on 20 September when they were traveling to Kyauk Kyat village from Owe Htain by a car to invite a senior monk for a religious ceremony. Later they were arrested by the forces.

One day after their arrest, the army authority brought them to the Arakanese capital city of Sittwe by a military helicopter for more interrogations. Since then, there was no information about them and their families had not the opportunity to meet them.

The army authority handed over them to Sittwe (no 1) police station through Kyauk Taw police, which is 80 miles north of Sittwe. The army officials accused them of maintaining links with Arakan Army (AA), which is denied by their family members.

"We have a lot of evidence against them relating to their AA connections. So we handed over them to the police so that they can reveal more information about the detainees," said Colonel Win Zaw Oo, spokesperson of Tatmadow's western command.

However, a sister of Owe Htain Saradaw commented that her brother had no connection with AA members.

"It is a false case. So we want his release at the earliest," she added.

Brother of Wai Soe Tun also claimed that he maintained dignity as a village administrator. Wai Soe Tun had no connection with the concerned group and so the family members urged the authority to release him, asserted his brother.