Worries for two missing villagers after army's long detention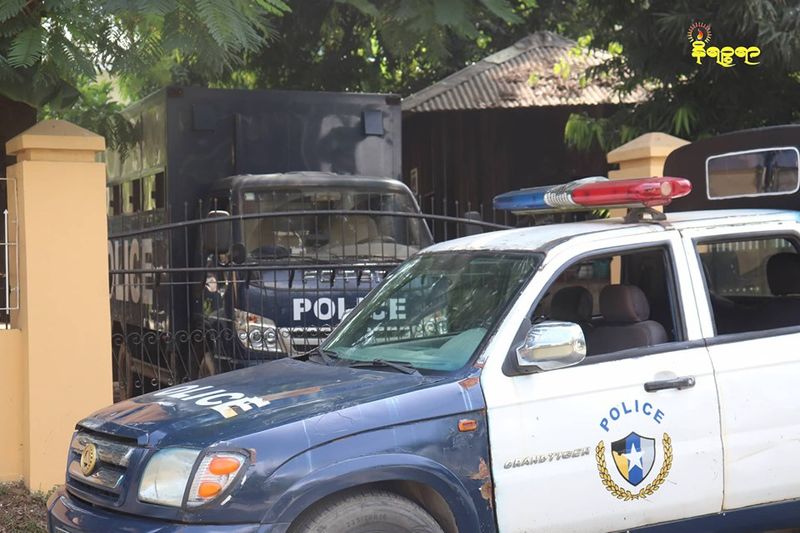 Narinjara News, 5 December 2019
Family members remain worried about two Arakanese villagers who went missing since a column of army detained them on 29 November.

The missing individuals are identified as U Sein Win Maung (41 years old, son of U Ba Tun from U Soe Tin ward in Minbya township) and U Site Far Chay (60), who hails from Thapyi Kan village under Mrauk U township.

Both were picked up by the security forces soon after a clash between Myanmar Army personnel and Arakan Army members broke out in the morning hours at a location near to Thapyi Kan village under Mrauk U township, an ancient city of Arakan.

Daw Ma Tin Win, wife of U Sein Win Maung informed that her husband, as usual, went to buy old items of iron and battery pots on his motorbike towards Mrauk U. When he arrived in front of Thapyi Kan on Sittwe- Yangon highway, the armed clash broke out near to the village and he was arrested by the soldiers.

"As I come to know, the army saw my husband with his motorbike hiding at the roadside and he was detained. Later he was brought to the army outpost at Lin Mwe Daung mountain range," she added.

According to local villagers, the army also detained U Site Far Chay and both of them were taken away from the spot. Since then family members have not received any information about both the detainees.

"I want to know where my husband is and how long he would be detained by the army. I am really worried about his security," stated Daw Ma Tin Win.

Her family is dependent on his income and they have two minor children, the elder son is at class tenth standard and younger one in class eight.

U Hla Aung Nyunt, representative of Rakhine State Parliament from Minbya Township has confirmed the development and assured that he would inform about it to the concerned minister of Rakhine State government.

"If the army authority arrests any civilian with suspicions, it should hand over the arrestee to the police within 24 hours. Everyone should respect the law. The family members are genuinely worried for the villagers as they have not received any information about the detainees for almost a week," said the Parliamentarian.