Rakhine's Nantha Island and parts of Mayu delta designated as a World Ramsar wetland site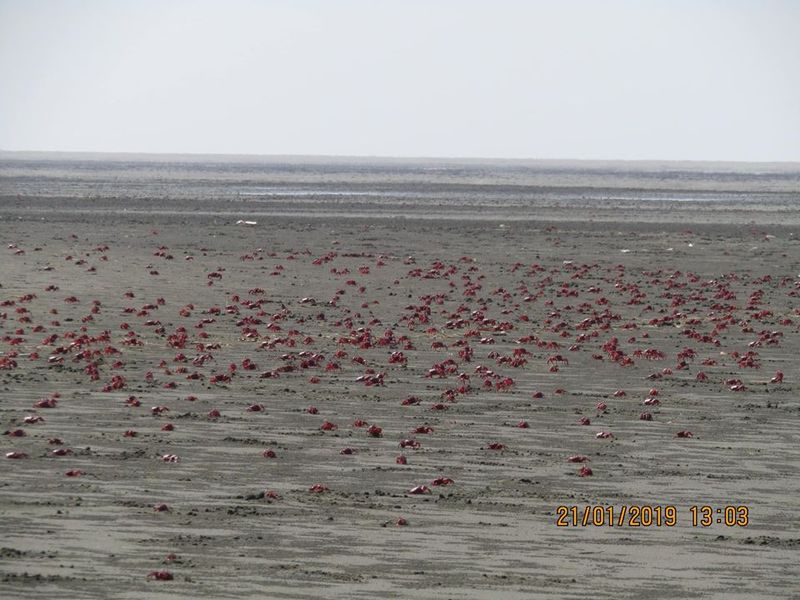 Saung Zar Kyi

Narinjara News, 30 May 2020
Rakhine state's Nantha Island and parts of the Mayu estuary have been designated as World Ramsar wetland sites. The area lies between Sittwe and Rathetaung Townships.
These are the first places in Rakhine state to be recognised as World Ramsar wetlands, and this designation is the sixth awarded to Myanmar.

The secretary of the Biodiversity and Environmental Conservation Association of Rakhine, U Yan Naing Soe spoke to Narinjara about the designation. "This is now a world recognised Ramsar area - the wetland area is an extremely important habitat for migratory fish and animals. Concerning its designation if the tide drops and the water level is below 18 foot then its designated as a Ramsar wetland. On the island, the water level on a low tide drops to about 3 foot, so it meets the requirements of a wetland" he told Narinjara.

Nantha Island lies to the west of Sittwe town in the Mayu delta area and is uninhabited, according to U Yan Naing Soe.

The land area of the two places totals at least 3,608 hectares (8915.56 acres). The area provides the worlds second most important winter shelter for the critically endangered Spoon-billed Sandpiper. Approximately 5% of the world's population of this species of bird shelters here during the winter months. The area is also important for the Great Knot and Nordmann Greenshank, both endangered species of birds, as well as the critically endangered Green Turtle and for the Leatherback and Olive Ridley Sea Turtle, both classified as vulnerable.

Due to its important habitat and breeding grounds, the Department of Forestry undertook the process of applying for the designation as World Ramsar wetland site for both places to the Ramsar Conservation Secretariat's office. According to the Department of Forestry, the Secretariat of the Ramsar Consulate General Office Nanthar and Mayu estuary was designated a Ramsar Site No.2421 on May 22, 2020.
Four species of sea turtle arrive annually on the island to nest and lay their eggs each year. Tens of thousands of wintering birds along with the extremely rare Spoon-billed sandpiper flock to the area, U Yan Naing Soe continued.

" Since 2008 we have been maintaining this area so it meets the standards. We had to submit a letter to Nay Pyi Taw in cooperation with the Bangka team in Yangon. To be designated, there are nine points that need to be met, the kind like when the tide drops and the water level is below 18 foot. This is the first such designation in Rakhine State, and we are really happy this has happened," he said.

Fishermen had previously lived on the island but no longer stay there following the sectarian violence in Rakhine State in 2012, he said.

The area of the Nantha island is about 2,000 acres. The total area of World Ramsar wetland sites in Myanmar is 278,669 hectares in Myanmar, including Nantha and Mayu estuary.