Two released after five arrested in Ah Pauk Wa, Kyaukdaw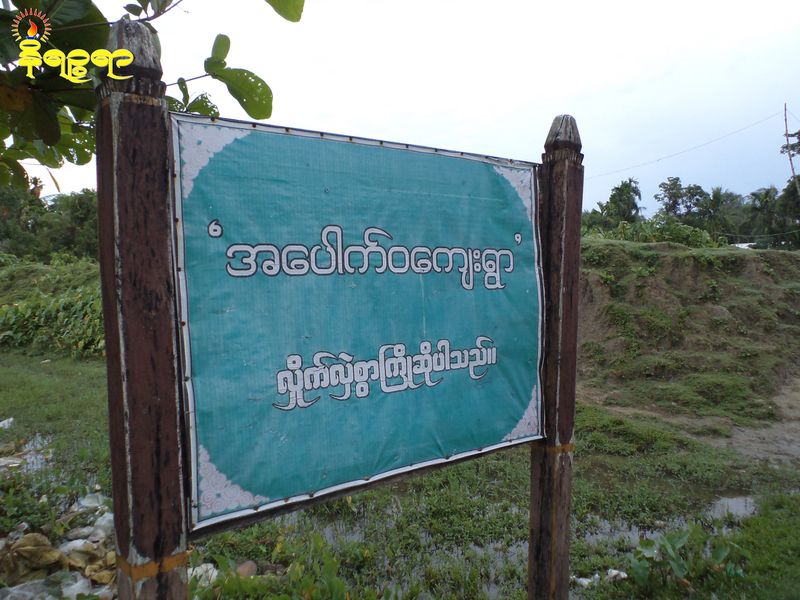 Saung Zar Kyi
Narinjara News, 6 July 4 2020
Two men have been released after five people were arrested on June 27 in Kyaukdaw's Ah Pauk Wa village.
The two recently released men are Ko Aung Naing Soe and Ko Myint Zaw Oo, according to Aung Naing Soe's father, U Oo Thein Tun.
"Myself, the village elders, and other people of influence all went together to Kyaukdaw police station to get them. Two have been released, although they said they would let three go free. Both of them said that they had suffered injuries with aches in their backs and chests. The police said that they still were investigating the third person which is why they haven't released him," U Oo Thein Tun told Narinjara.
The five men are Maung Bo Kyaw Than, a 23-year-old, Maung Than Win Win Naing, 24, Maung Tun Aye Maung, 26, Maung Myint Zaw Oo, 23, and Aung Naing Soe, 32. They are all residents of Chaung Wa quarter, Ah Pauk Wa.
According to family members, on June 27 at around 8am the five men were travelling by car to a funeral in Ponnarkyun town when they were arrested by Tatmadaw troops from Battalion 539 about two miles south west of Ah Pauk Wa. The Tatmadaw later released a statement on Jun 29 saying they had searched Ko Maung Bo Kyaw Than's mobile phone and found photographs of him holding a remote controlled detonator, screenshots of GPS locations where two mines had been set up close to Ah Pauk Wa, as well as a photograph showing one 35-year-old man handcuffed.
Cases have been opened against Ko Tun Aye Maung for possession of an unlicensed vehicle and falsifying an import and export licence – the car that the five men were travelling in had a fake license. Bo Kyaw Than faces charges under the counter terrorism legislation. On June 26 there was an announcement that the remaining three would be released.
Although the Tatmadaw statement said that Ko Aung Naing Soe, Ko Myint Zaw Oo and Ko Than Win would be released, family members are increasingly anxious over Ko Than Win's continued incarceration.
Daw Ma Sein Yin, the mother of Maung Bo Kyaw Than spoke to Narinjara about her son. "He has opened a teashop. He has a son and a daughter. He supports me and his father with the money he gets from the tea shop. They can ask anything they want about my son, they can ask whatever they want to anyone in the village about my him. He has nothing to do with the AA. We want him released immediately".
The three remaining men are currently being detained in Kyauktaw police station, according to U Oo Thein Tun.