Baby dies in fire in Ohn Taw Gyi North IDP camp in Sittwe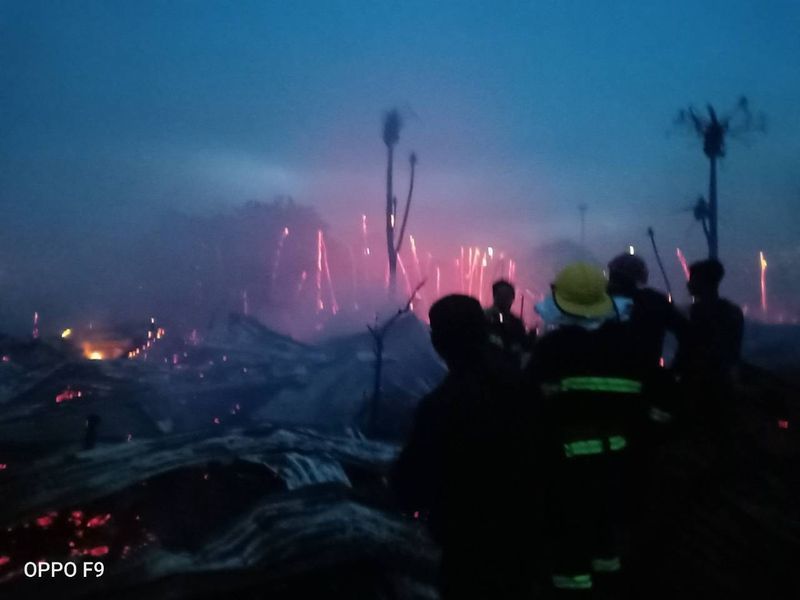 Shin Min Zan
Narinjara News, 21August 2020
A fire broke out in an IDP camp in Ohn Taw Gyi North Village last night, killing a child. The camp is in Chaung Dukka Village Tract in Sittwe Township.
The fire started at 6 pm on August 20 from left over embers in a kitchen and spread to the nearby bamboo wall of a camp building, according to a statement from the Rakhine State Fire Brigade.
A 45-day-old baby girl died in the fire. The fire destroyed 45-30 foot zinc roof, bamboo wall and seven bamboo huts leaving 229 people (104 males and 125 females) homeless.
Two fire engines from Sittwe District Fire Station, two water tankers as well as two administrative vehicles were dispatched to tackle the blaze. 32 firefighters and villagers worked together and managed to put out the fire by 6:30 p.m.
( Photo by Rakhine fire force)