Three Muslim men shot dead in Minbya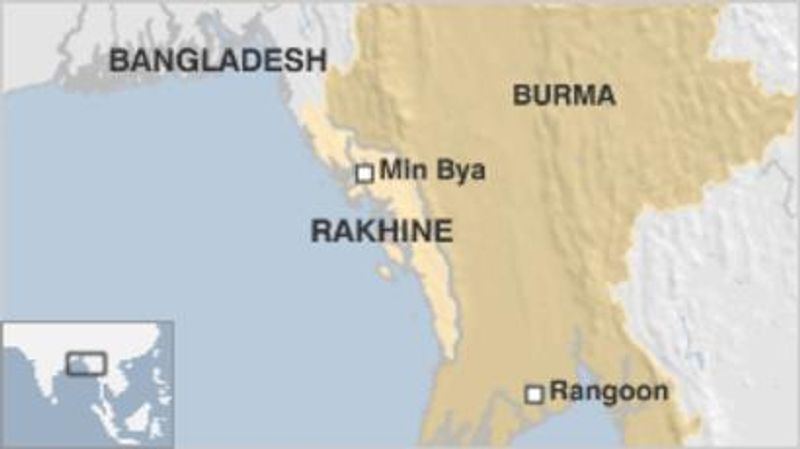 Soung Zarchi
Narinjara News, 6 October 2020

Three Muslim villagers, who entered Minbya township by a motorboat during the night hours, were shot dead. Presently, Minbya town is under the night curfew for a year imposed by the authority.

Hla Thein Aung, a member of State Hluttaw from Minbya township confirmed that three Muslim men were shot at by the Burmese army personnel as they entered U Soe Tint creek near U Soe Tint ward by a motorboat.

The incident took place at around 10:30 pm on 5 October.

"Three victims are yet to be identified. I have no idea about their localities. It is understood that the soldiers were patrolling at the area and they opened fire over the boat from Soe Tint bridge," he added.

Their bodies were taken to the hospital by an ambulance at around 1 am. Minbya township is under the curfew from 9 pm to 5 am for more than a year.

A local resident said, "The soldiers were patrolling in the city during night hours. They came in a motorboat when they were targeted by the soldiers."

An official from Minbya funeral association was contacted by Narinjara News in the evening when it revealed that all three bodies were examined by the police and also the doctors at Minbya people's hospital.

A police officer from the township admitted that the victim's names were yet to be disclosed. "We haven't found their documents yet. We are investigating the matter," he added.

A military statement claimed that two boats were sailing from north to south along U Soe Tint Chaung creek and they were asked to stop by security forces, but they did not follow the order. Then the forces ordered small arm-firings that finally killed three Muslims at around 50 meters away from the bridge.

The forces also arrested Maung Gyi (30), Kyaw Min Soe (23) and Maung Maung Oo (43) along with a knife of around 10 inch length and one rope from U Soe Tint ward under Minbya township.