Village leaders injured by rioters in Muslim village under Mrauk-U township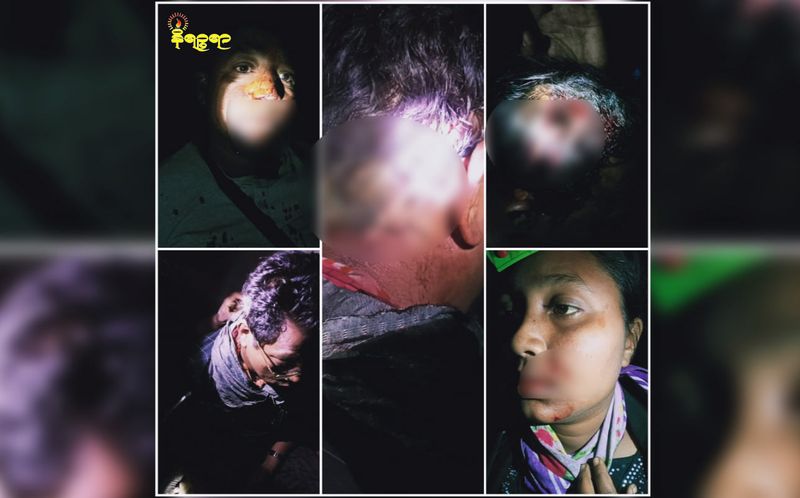 Narinjara News, 7 March 2022
Three village leaders were injured as a group of goons recently attacked them with sharp items in Paungtup Wrama Muslim village under Mrauk-U township of Rakhine State.
The injured leaders are identified as U Naw Jone (50 years old and Yar Ein Muu, head of 100 houses in the Muslim village), U Kalar (55) and U Hla Maung (55).
The attackers also hail from the same village where Ho Saung (40) and Maw Sidula (48) led the group of seven Muslim villagers on 3 March incident, said Naw Jone, who sustained minor injuries on his nose.
"They came from outside to get into the village by 8 pm on Thursday after having hard drinks and insulted the villagers. They attacked me too with their swords when we tried to prevent them from vandalism," he added.
U Kalar suffered from a stab wound on his head and even broke his shoulder. Hla Maung also suffered from stab injuries on his head and neck. Both of them are currently treated at Myaungbwe hospital in Mrauk U township.
Paungtup Wrama Muslim village in-charge U Chaung Shu admitted that such a kind of incidents had never taken place in their village. So he stated that the case was investigated seriously by the Myaungbwe police.
All seven perpetrators are currently on the run. However the police are seeking their whereabouts to arrest under the law.
The Muslim village has more than 1,300 house-holds with a population of around

6,000.