6 members AA delegation sent for peace talks in Kyingtong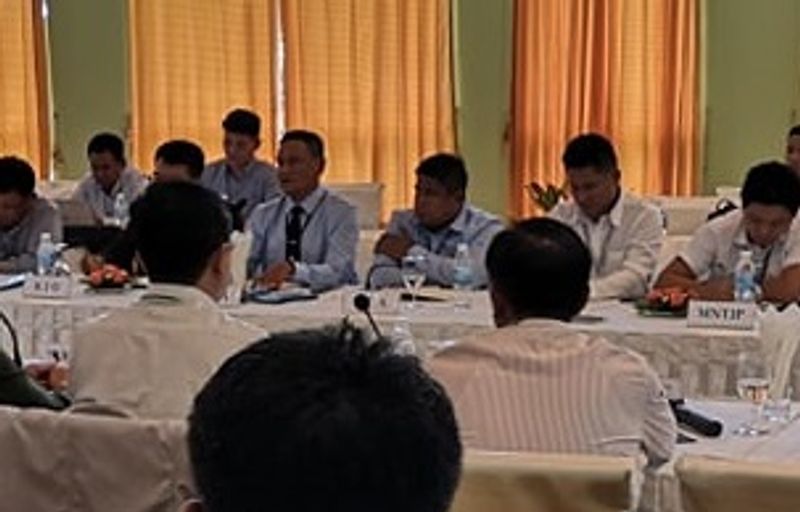 Narinjara News, 31 August 2019

Despite being engaged in heavy gun-fighting with the security forces in various parts of Arakan province of western Myanmar, the Arakan Army (AA) has sent a 6 member-delegation, led by Dr Nyo Tun Aung, deputy commander-in-chief of AA for a peace meeting with the government in Kyingtong of Shan State.

The delegation comprising leaders of AA and United League of Arakan (ULA) reached Kyingtong today, where the meeting would start with the government peace commission and also other three northern alliance members, said AA spokesperson Khaing Thu Kha.

Mentionable is that besides AA, the northern alliance comprises ethnic armed groups namely Kachin Independence Army (KIA), Myanmar National Democratic Alliance Army (MNDAA) and Ta'ang National Liberation Army (TNLA).

"In the meeting, both sides are expected to discuss on various bilateral agreements. However, I am not aware of priority issues for the meeting," added Khaing Thu Kha.

According to a government source, a delegation from the peace commission under the leadership of former general Khin Zaw Oo has already arrived in Kyingtong, the northern township of Shan.

Venue of the peace meeting, a Kyingtong hotel is presently kept under high security cover, informed a local to Narinjara News.

While AA is fighting with the Myanmar Army personnel in Arakan, its northern ethnic alliance partners namely KIA, MNDAA and TNLA have been confronting with security forces in northern Shan localities for years. Lately the alliance launched a sudden attack on government forces in Pyin Oo Lwin and Nawngcho locality on 15 August last.