Military commander prohibits Rakhine national anthem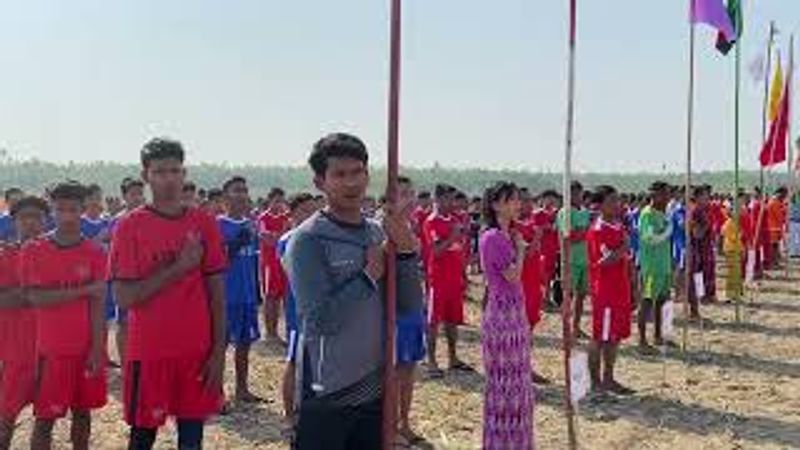 Narinjara News, 26 March 2022
A military commander, stationed at Aung Mingalar hill of Pan Myaung village under Minbya township of Rakhine State, has prohibited playing of the national anthem.
The commander called the Pan Myaung village village administrator by phone to stop singing of the national anthem in a monkhood ceremony held on 24 March.
Village administrator Tin Aung Kyaw admitted to Narinjara News that the prohibition was true. He however commented that the national anthem should not be banned by anyone.
"I was playing the song for the monkhood ceremony. The strategist unit commander asked me not to do so. Such songs should be played as it's a tradition here. I do not think it should be banned," he added.
The Rakhine national anthem became popular among the public in recent years and it's being played in many places of the State.
Myat Tun, director of Rakhine Human Rights Defender's Association, claimed that the ban was a violation of human rights.
"It's a violation of our rights. There is a national anthem in Rakhine even after we have a national anthem in Burmese. The Barman people also play their national anthem (Red Dragon song). The Rakhine national anthem should be allowed unconditionally," he asserted.
The Rakhine State security and border affairs minister Col. Kyaw Thura was contacted through the phone, but could not be reached for comments.
According to locals, the army personnel have been stationed at Aung Mingalar hill since 2018, but they never prohibited the Rakhine anthem earlier.