Six Muslims and a Rakhine village administrator arrested in Sittwe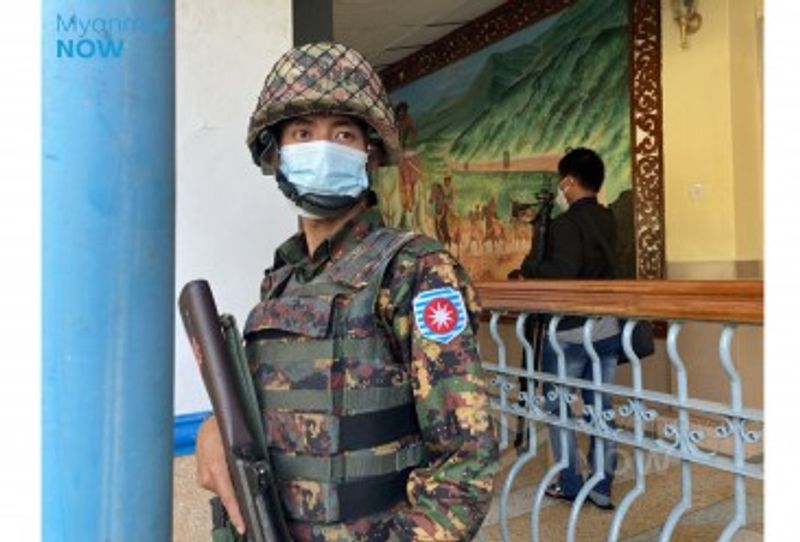 Mya Htwee Shin, Narinjara News, 5 May 2022
Six Muslims, including a village administrator, along with another Rakhine village administrator were arrested in Sittwe township of Arakan.
The village administrators were identified as U Rofi, a Muslim administrator, (about 40 years old, Baw Du Fa village) and U Tun Hla Sein, a Rakhine administrator, (58, Kyauk Hla Tan village)
According to a Muslim youth, two individuals were picked up by the security personnel from the residence of Baw Du Fa village administrator at around 8 pm of 4 May.
Same day evening, a group of 30 police and army officers detained Kyat Kai Dan village administrator from his place, informed the locals while talking to Narinjara News.
Five Muslim detainees, who were arrested on 3 May evening, have been identified as U E Su, U Hla Myint and U Kyaw Nu (hailing from Thekkey Pyin village), U Noor Hu Song (Baw Du Fa village), U Saw Lim, Saw Ni from Dapai village.
The informer said that he has no idea if it was related to ULA / AA or other cases. He argued that people are in trouble in the area because of their arrest.
A family member of Kyat Kai Dan village administrator said that they have not been in touch with Tun Hla Sein since the arrest. The army official initially stated that he would be released after necessary interrogation for half an hour, but till date he has not been freed.
"I am worried about his health. We do not know where he is being kept," said the family member this afternoon.
U Hla Thein, a spokesman for the Rakhine State government and also the State security and border affairs minister Colonel Kyaw Thura were contacted by telephone but it went un-responded.
(Photo by Myanmar Now)