Thandwe young man sentenced to 10 years in prison for links with PDF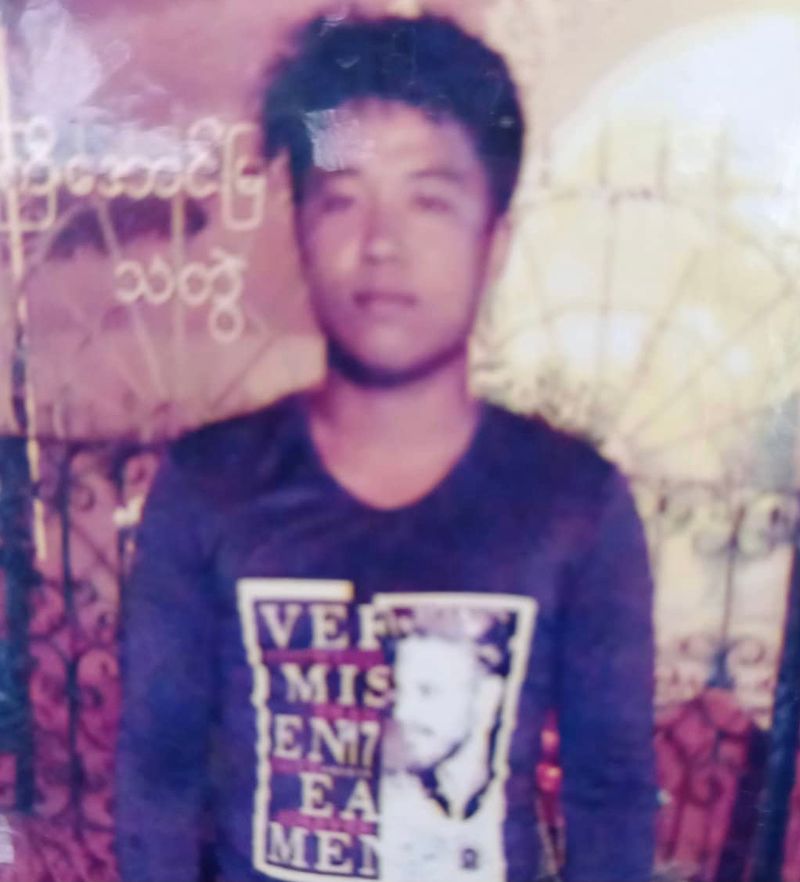 Narinjara News, 27 May 2022
Thandwe district court on 25 May sentenced a young man, hailing from Thandwe township in southern part of Rakhine State, to 10 years in prison with hard labour under section 49 (a) of the Anti-Terrorism Act for alleged links with the People's Defense Forces (PDF).

The young man is identified as Ko Tin Naing Tun (26), son of Daw Than Than Nwe from Thaluu Kyunt village.
Daw Than Than Nwe told Narinjara News that her son was imprisoned for an unfounded reason of maintaining links with a PDF member.
"He was not associated with the PDF. I feel very sad that my son is punished for no offence. He helped the family by riding a motorbike ferry. Now he is behind bars and it becomes difficult for us to survive," said the mother.
Ko Tin Naing Tun was arrested from Gwa by the security forces on 29 January 2022 as he was returning from a funeral. He was accused of having links with the PDF on his cell phone.
Similarly, Sein Chit from Thandwe and Ye Naing Oo from Ngapali were also sentenced to three years in prison on 20 May with the accusation of having links with the anti-military public forces.
Across Rakhine State, at least 10 people were sentenced to long term in prison for maintaining links with the PDF.
CDM teacher Cherry Thet Shay from Taungup, Ma Tin Sandar Win, Daw Nyein Ei Phyo Kyaw and Daw San Cho Theik from Thandwe and Min Dee Par, a young writer from Panmaw village under Mrauk U township, were also sentenced to 10 years in prison with hard labour under section 50 (j) of the concerned act.