MP Attempts Urgent Shelter Assistance for Rathidaung IDPs before Monsoon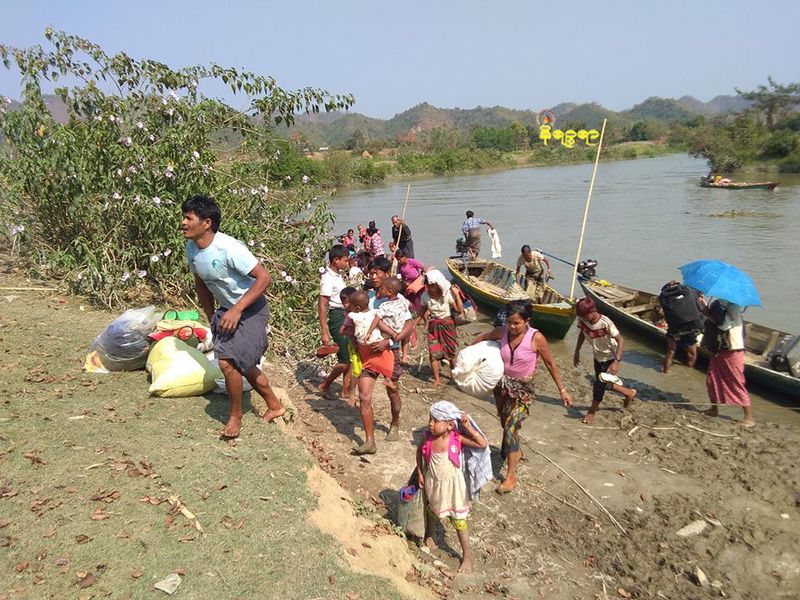 Noung Khaing Aun , 15th May 2019
U Than Naing, Rakhine State Member of Parliament has said that he has engaged with the aid organizations from home and abroad to urgently assist IDPs from Rathidaung before rainy season.
"100,000 coconut palm leaves to use as roof worth 26 kyats for each one, has already been bought while 114,000 bamboos are ordered. Plywood will be floored for all 500 houses" the MP claimed.
He added that about 500 houses for five villages from Rathidaung Township , such as Aung Zay Kone, Pryin Wom, Tha Mei Hla Yor Haung, Aoe Phauk and Sin Khone Daing, are expected to have completed for the displaced IDPs due to the fighting between Arakan Aramy and Myanmar Army
Well-wishers from local and abroad have given away more than 3 million kyats and he expects to receive more donations for IDPs.
" We mainly focus on easy access area for the IDPs and the places where children can go to schools including health care. Right now what they urgently need is shelter houses for IDPs before monsoon " said U Than Naing.
For the meantime, coordination for preference to settle land is under negotiation with the host communities as the construction for shelter houses will kick off on May 20.