Rakhine political parties, including ULA, send condolences over the demise of Shan leader Khun Tun Oo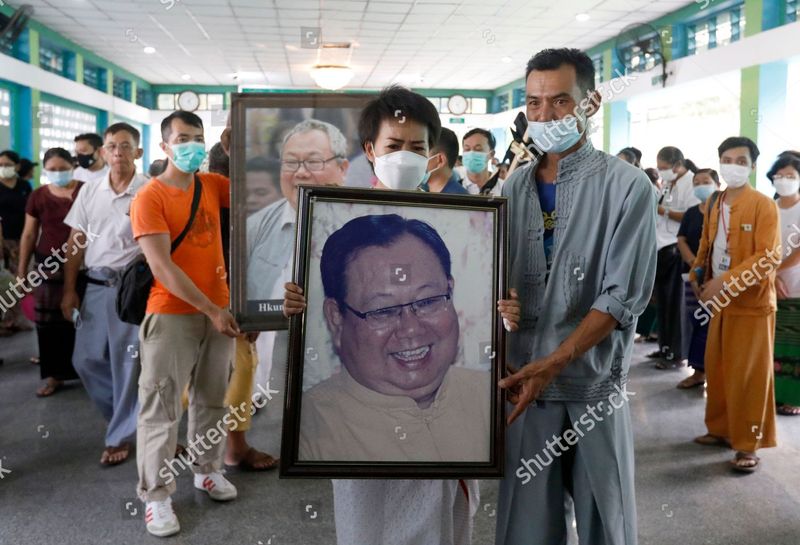 Aye Myat Khaing, Narinjara News, 3 May 2022
At least four Rakhine political parties, including the Arakan National League (ULA, the political wing of Arakan Army) have sent the condolence messages over the demise of Shan leader Khun Tun Oo.

Arakan National Party (ANP), Arakan League for Democracy (ALD) and Arakan Front Party (AFP) have also sent the message of grief.

ULA's message reads, "An indispensable guide for the oppressed Shan people fighting for self-determination, Khun Tun Oo has left everyone in the middle of the road before attaining the political goal. It is an invaluable loss not only for the Shan people but for the entire oppressed Burmese communities."

ANP said in a statement, "Arakan/Rakhine National Party pays tribute to Khun Tun Oo and sympathises with the bereaved family and Shan Nationalities League for Democracy (SNLD)."

AFP's message said that Khun Tun Oo has been at the national level for the past three decades working not only for the Shan people but for the nation's democracy and equality.

The leader suddenly died at his residence in Rangoon at 10 am of 30 April. SNLD was formed by Khun Tun Oo in October 1988 and he remained in the office till the end of 2020.

In the 1990 national election, Khun Tun Oo fought from his hometown Hsipaw (constituency number one) and also won. However he did not run in the 2015 and 2020 general elections.

He was sentenced by the military junta in 2005 to 93 years in prison for his initiative to form the Shan State Advisory Council. However, he was released during an amnesty in January 2012 under the Thein Sein-led regime.
(Photo by Shutterstock)