Protesting university students arrested by Sittwe police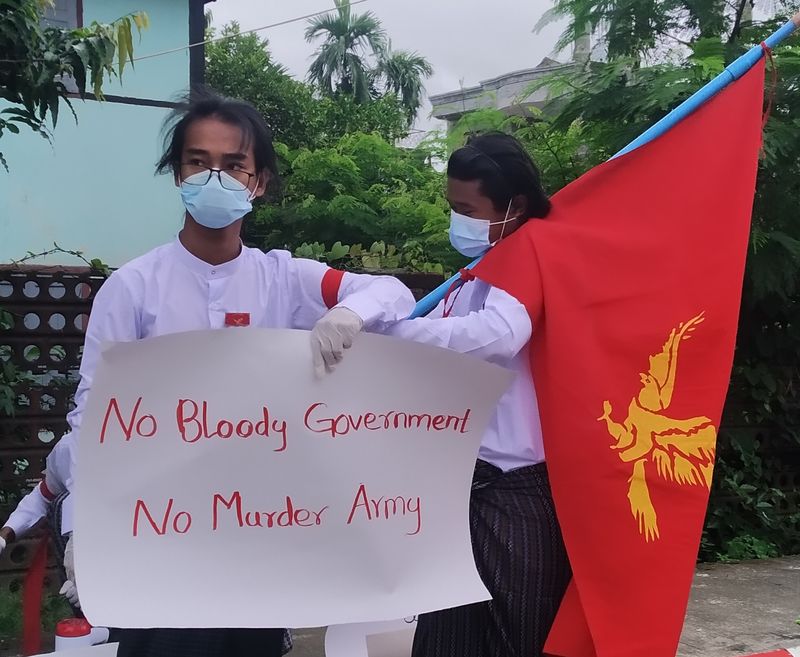 Khaing Lu Hla (Yoma Land)
Narinjara News , 9 September 2020

Three students of Sittwe University were arrested by the police today as they demonstrated angers against the Rakhine State government in Sittwe.

They are identified as Kyaw Naing Htay, Ko Toe Toe Aung and Ko U Than Naing. All of them are steering committee members of Arakan Students' Union.

"It is understood that the students were arrested under the communication act 66(d). But the police are yet to make any declaration. They are still under the custody of Sittwe police station number 1," informed Kyaw Zan Tun, a student leader known to
the detainees.

They agitating students put up posters and banners during the demonstration following which the police personnel arrived on the location and took them away by a police vehicle.

"The demonstration took place in front of Rakhine State government office between 11 and 12 noon. They demanded all-round justice for the Arakanes people from the government," added Kyaw Zan Tun.

They specifically asked for reopening of 4G internet services in the State and raised voices against the ongoing atrocities by the military personnel over the common Rakhine residents. Finally the students asked for an atmosphere of justice in the State.

He however revealed that they had no idea about the detainees till now. Once it is received, they would post an update in Arakan Students' Union account, stated Kyaw Zan Tun.