Three protesting students arrested in Mandalay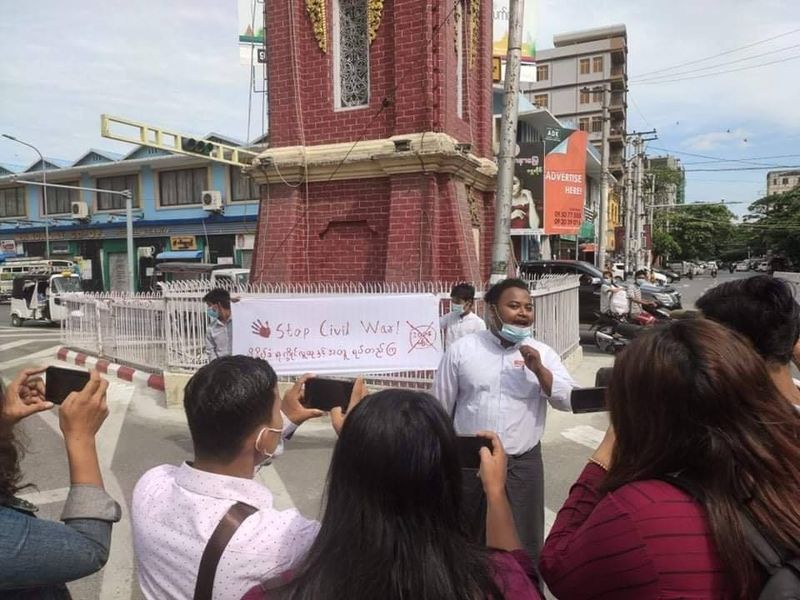 Narinjara News, 26 September 2020

Three more Burmese students, who took part in a demonstration against the ongoing military engaged war in Rakhine State, were arrested by the police on 25 September in Mandalay, the second largest city of Myanmar.

Two students namely Kyaw Thiha Ye Kyaw and Soe Hla Naing were picked up by the police soon after they participated in a protest demonstration held in the morning hours.

The protesting students, who belong to All Burma Federation of Students' Unions (ABFSU), hold posters and chanted slogans against the Myanmar military engagements in Rakhine. They also called for an end to the civil war in the bordering State.

The students were arrested under the peaceful procession act 19 for a previous protest demonstration held in Mandalay on 10 September. They were charged under section 505 (a & b) of the penal code for defamation of the State.

The third protester named Ye Yint Aung was arrested at noon under section 19 of the penal code.

ABFSU vice-chairman Aung Pyae Sone Phyo confirmed their arrest from Mandalay.

Earlier on 24 September, Myo Chit Zaw (a) Ba Chit was arrested by the police and sentenced to one month of imprisonment under section 19.