Landmine kills shepherd in Kyauktaw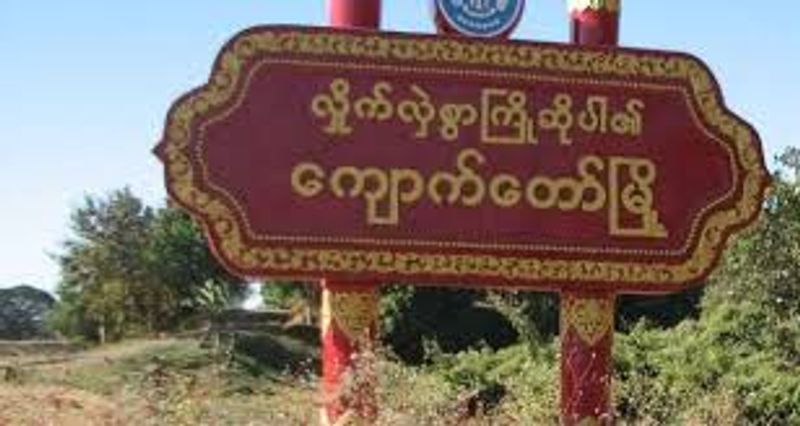 Ein Soe Hpyu
Narinjara, 7 May 2020
One shepherd was killed on Monday in a landmine explosion in Kyauktaw Township, Rakhine State. The man was out looking for his cattle when he trod on the device, according to his family
The deceased has been named as U Taung Lone Kyaw, aged 38. He was an IDP from Nyaung Chaung camp, originally from Ah Htet Tin Ma village.
He was herding cows that had escaped at the pond in front of Ah Htet Tin Ma school when he detonated the mine. The incident happened at around 4.30pm on May 4.
He was taken to Tha Yet Ta Pin clinic but passed away at around 11pm that night, according to his family.
Family member U Ah Kyaw Chay spoke about what had happened. "We are both from the same village and we had gone to try and find the cows that had been left behind after we had fled. He was chasing the cows, and that was when I heard the sound of an explosion and saw he was injured. We got to Tha Yet Ta Pin at around 9pm, but because of the night curfew we couldn't go anywhere else. He was bleeding heavily and died from blood loss. I'm devasted with grief", he said.
U Taung Lone Kyaw's left leg was severed in the explosion. He was also seriously injured in his right hand and foot. He died due to loss of blood.
Taung Lone Kyaw had been supporting his parents. He was also a father of two. His wife is beside herself with grief. This is just terrible", explained U Aung Kyaw Zaw also displaced and originally from Ah Htet Tin Ma village.
A funeral service was held for U Taung Lone Kyaw at 1pm today at Nyaung Chaung camp, according to the family.