School mistress hospitalized in grenade explosion in Rathetaung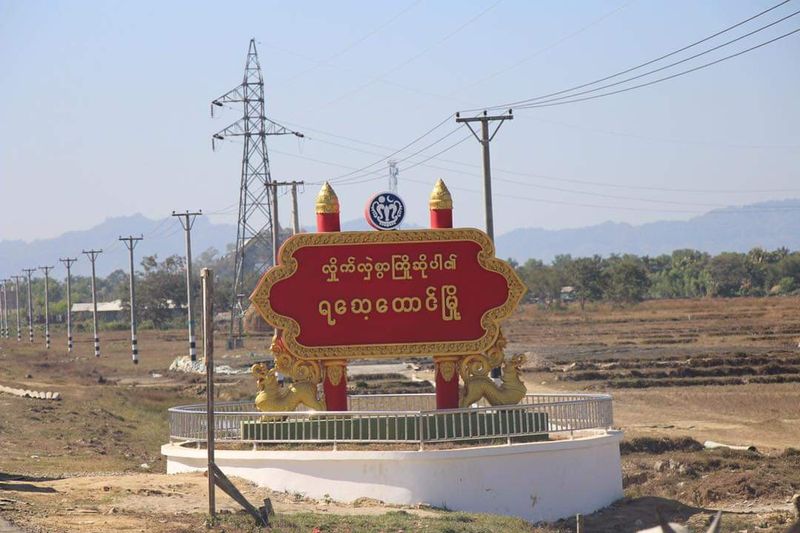 Ein Soe Hpyu

Narinjara News, 9 May 2020
One school mistress was seriously injured when a grenade exploded in Rathetaung, 20 miles north of state capital's Sittwe. She has since been taken to Sittwe Hospital.
According to U Aye Maung who works with a Rathetaung based charitable group, teacher Cho Zin Aung, aged 28, was wounded inside of Battalion 537. The incident happened in the morning on May 3.
"I heard she was wounded by a grenade, but the people concerned with the incident will know exactly what happened. She was injured in both legs, and her hands were also hurt. Yesterday she was sent to Sittwe's 100-bedded hospital. I heard she will be transferred to Yangon tonight.
Education Director of Arakan State U Oo Tin Thein explained that the incident was special and had been reported up to those relevant.
"She was in military grounds so it has been reported to those concerned. She is a teacher in a village. There was a grenade, a grenade was thrown. I don't know who did it. This happened in military grounds. What can the education department do? This happened with a member of the education staff so we can do nothing. It will be this way regardless of what I want" U Oo Tin Thein said.
Rathetaung Township Administrator was also contacted about the incident. "That's right" he said. "The incident has been reported up. If you want to know the full details contact the office".
Contacting his office, one official said: "that's the responsibility of the Township Administrator. If the incident has been reported up, well only the boss can decide that. I don't have permission to speak about this. But what happened is true. It is coming out in the media. People in town don't really know the full details. If it happened, then it's a military matter. We don't know the exact details", he said.
MP U Kin Maung Latt for Rathetaung Township said it was difficult to confirm anything and he also didn't know the exact details.
One friend of Cho Zin Aung, also an education department member of staff and who didn't want to be named spoke about her. "When I went to see her, I didn't go in as they were doing lots of questioning. Other friends and teachers have got to see her though. They said that they aren't going to amputate the leg. I feel really worried for her" she said.
No one from the Tatmadaw could be reached for comment so Narinjara has no further details concerning the perpetrator.
RFA reported that the school mistress Cho Zin Aung on the morning of May 3 was injured in a mine explosion while driving a motorcycle to buy milk for her mother and was transported for treatment to Sittwe's no. 17 100-bedded hospital.