Six arrested on Kyauktaw – Paletwa boat, rice confiscated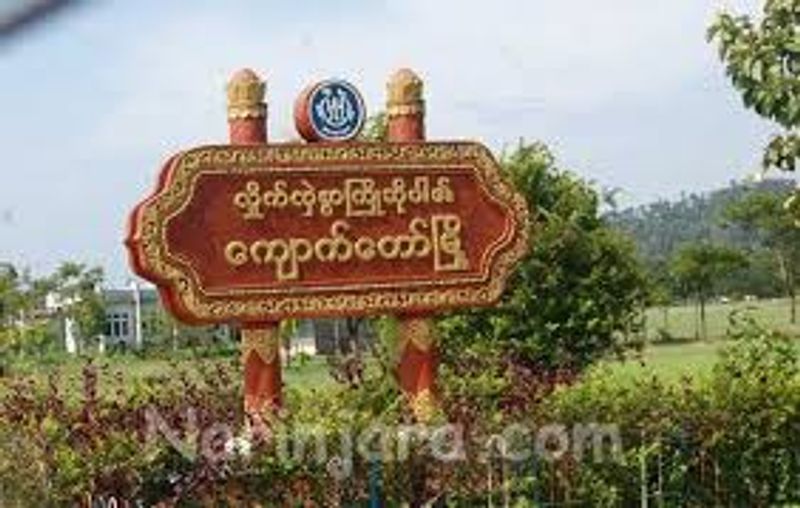 Saung Zar Chi
Narinjara February 29th 2020
Six people were arrested yesterday after the boat they were travelling on was stopped by Tatmadaw troops based Tin Ma Village. The boat had been travelling between Shwe Pyi Village, Kyauktaw and Paletwa, Chin State. Over 100 bags of rice as well as jars containing alcohol were confiscated by the soldiers.

According to the boat owner, U Kyaw Than, approximately 170 bags of rice, worth 2.8 million kyat was seized along with 240 jars of traditional cooking alcohol worth 7 million kyat.

7 men and 13 women were onboard the motor boat, which set off on the 26th February at 1pm from Shwe Pyi Village, Kyauktaw bound for Nu Ma Da Village, Paletwa Township. The arrests and seizure of the goods occurred near Tin Ma Village.

Those arrested include U Tun Shwe (57), U Kun Chote (34) from Shwe Pyi, Kyauktaw; U Aye Thein Maung (40) from Kyauktaw Town; U Aung Kyaw Nyunt (42), U Aung Than Nu (22) from Doe Chaung Wa, Paletwa and another person from Pyaing Taing, Kyauktaw.

The boat owner U Kyaw Than explained, "I'm from Paletwa. On February 21st I came downstream by boat on the Kaladan River from Paletwa to Kyauktaw. I rented the boat to some new people. There is a military camp in Tin Ma – when we arrived there we were questioned by the military and had to show our ID cards. I asked the captain in charge whether or not it was OK to transport rice and things up to Paletwa. I said we wanted to take about 100 bags of rice. The captain said it was fine to, as the people in Paletwa Township were facing hardships. He said the Tatmadaw, unlike the AA, does not block shipments and said it was fine to take the rice for the people. And so with his permission, we yesterday loaded 170 bags of rice onto the boat. And then they ordered the rice to be unloaded from the boat and we were refused permission to continue upstream. The rice as well as the ladies alcohol were confiscated. The troops based on the hill above Tin Ma Village were from Light Infantry Divisions number 55 and 11, he said.

The boat owner and 13 women were released and they continued along the Kaladan River without lights which was terrifying. They arrived at Mar Lar Village after 9pm and stayed there for the night.

Ko Kyaw Aye, whose uncle U Tun Shwe was amongst those arrested, explained what had happened.

"They took everybody's phones. My uncle has been taken away. So far we have been unable to contact him. He has a pharmacy in Na Mu Dar, and travels there every week. Along the way he was arrested by the military in Tin Ma Village, by troops from a battalion from Light Infantry Division number 55. They went by boat which was carrying lots of goods – over 100 bags of rice. The boat had been travelling for 2 days," he told Narinjara.

"They went off with the rice – over 170 bags -both big and small, as well as over 200 jars of alcohol. They took some vegetables too, and paid for them with money. They just took these things. Amongst those arrested, there's a mix of old and youg. I can't say whether or not they have been taken hostage concerning national affairs. Troops from LID 55 and 11 arrested them. I don't remember the name of the arrested person from Pyaing Taing," the boat owner told Narinjara.

U Kyaw Than said after they photographed him and some of those arrested, checked their ID cards, measured the boat, and checked their phones, the 6 people arrested were tied up with rope.

U Tun Win, Kyauktaw Township Member of Parliament "I am aware of what's happened as the villagers informed me. They said that the 6 arrested persons were taken yesterday evening to the hills above Tin Ma Village. We are trying to contact villages in the surrounding area. We still don't know what the situation is, and we don't know what to do" he told Narinjara.

The Western Regional Command spokesperson Colonel Win Zaw Oo and the Tatmadaw True News Information Team secretary, Brigadier General Zaw Min Tun were unavailable to take calls from Narinjara concerning the incident.