65 Muslims travelling to Malaysia by sea arrested in Sittwe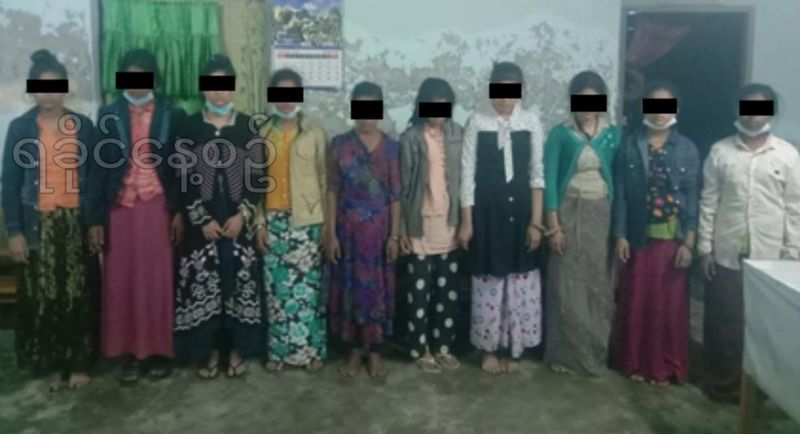 Narinjara News, 18 February 2022
At least 65 undocumented Muslim individuals were arrested in Sittwe, the capital city of Rakhine State, as they tried to travel towards Malaysia illegally by a big boat.
Among them there are 26 men and 39 women.
They were arrested on 17 February at around 4:30 pm in the mouth of Aung Daing creek under Sittwe township. A joint team of the army and police personnel detained and took them to the Sittwe police station, said Aung Daing village administrator Maung Mya Sein.
Speaking to Narinjara News, he also added that after getting confirmed information about their arrival, the security team came to arrest them.
"The police team came from Ye Chan Pyin police station, but I do not know the army battalion. They took the Muslim villagers to Sittwe immigration department to take necessary action under the law," stated the village administrator.
According to them, each Muslim person was ready to pay kyat 15 lakh to the broker in favour of shipping to Malaysia. Now the police are looking for the brokers who tried to extort money from them.
Last year on 29 November, more than 200 undocumented Muslims were arrested along with a smuggled boat from the Bay of Bengal. The accompanied young people (under 18 years) were released, but the rest had to go behind the bars for five years under the relevant immigration laws.