Woman victim attends military tribunal, perpetrators confess the violation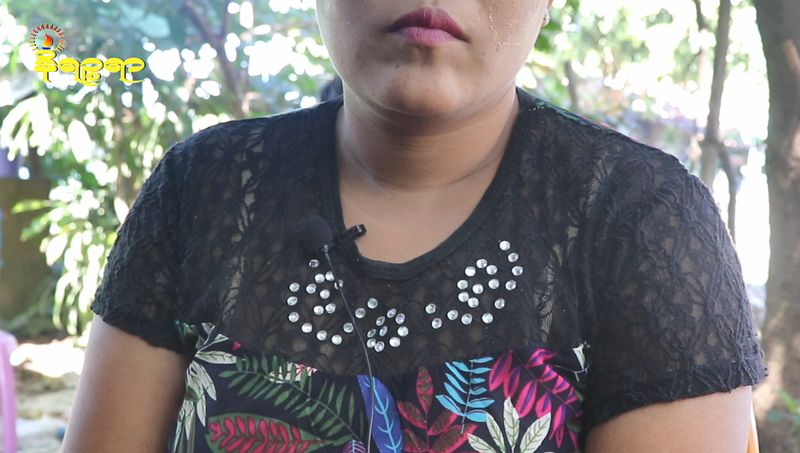 Ei Soe Pru and Soung Zarchi
Narinjara News, 3 December 2020

A victim woman, who was raped by three soldiers, today appeared in a military tribunal of Sittwe for the first time and the verdict is expected on 11 December.

"It was the first time that I could attend a military tribunal today. I expect harsh punishments to the perpetrators. If adequate punishments are not pronounced against the convicts, the future generation will not spare the present system," she asserted.

Mentionable is that three soldiers entered U Ga village under Rathedaung township at around 6 pm on 29 June and raped the 40-year-old mother of four children while she was hiding with her family members.

"They dragged me at the gunpoint while I was hiding with other family members inside a hole in our home. They threatened to kill me while taking me out of the hole and raped one by one," she added.

On 10 July, a case was filed at Sittwe police station number 1 by the victim along with her daughter who too faced the aggression of the soldiers. Soon a military tribunal was set up to investigate the matter and proceed.

Daw Mya Thuzar, a lawyer representing the victim lady, claimed that the soldiers had already confessed the abuse.

"The concerned soldiers were briefly tried at Sittwe military court. The victim, her family and some lawyers from outside were present in the court. We now demand justice for the lady," added the lawyer.

Daw Nyo Aye, chairwoman of Rakhine women's network, who attended the military tribunal with the victim lady, informed that the culprits might be sentenced on 11 December next.