ICRC rescued 10 trapped old persons in Buthidaung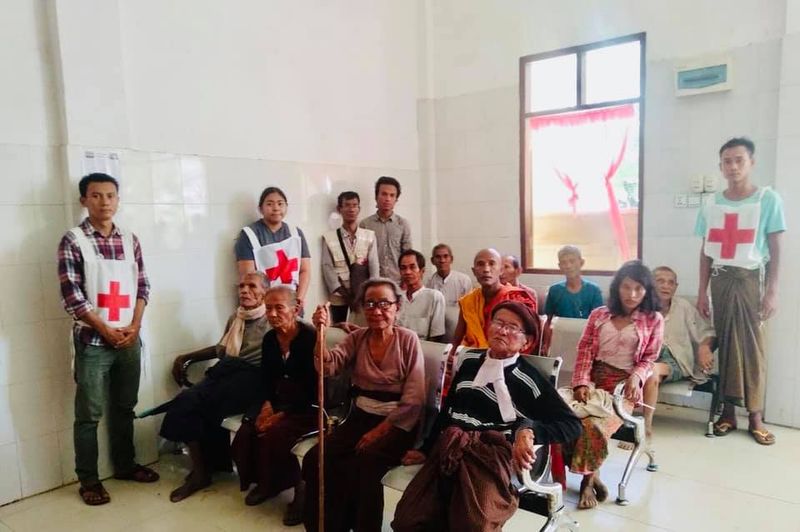 Narinjara News, 31 July 2019

International Committee of the Red Cross (ICRC) has reportedly rescued ten old residents from Oo Yin Thar, San Goe Taung and Narone Taung villages under Buthidaung township, who were trapped after intensifying clashes that broke out few days back between Myanmar Army and Arakan Army (AA).

The rescue mission was started on 28 July as the older could not run away even though the other villagers escaped to safer areas. The ages of those rescued individuals varied from 60 to over 90 years. A middle aged monk was also saved and later taken to Yan Aung Myae monastery by the ICRC rescue team.

"The rescue operation began at 11 am and the team brought all the rescued individuals by 2 pm. Now we will help them to go to their families," said a monk from Yan Aung Myae monastery.

Ko Zaw Win from ICRC's Yangon office informed that whenever the old and weak people get trapped in the front line areas it becomes necessary to rescue them. Moreover preliminary discussions with the local authorities also become essential. The ICRC team had to be very careful because of landmines in those localities.

He also added that all the rescued individuals were offered medical assistances in the Buthidaung township hospital before taking them to Yan Aung Myae monastery. The monastery is also supporting many other internally displaced people from the conflict areas in various parts of Arakan.