Armed conflicts continue in Arakan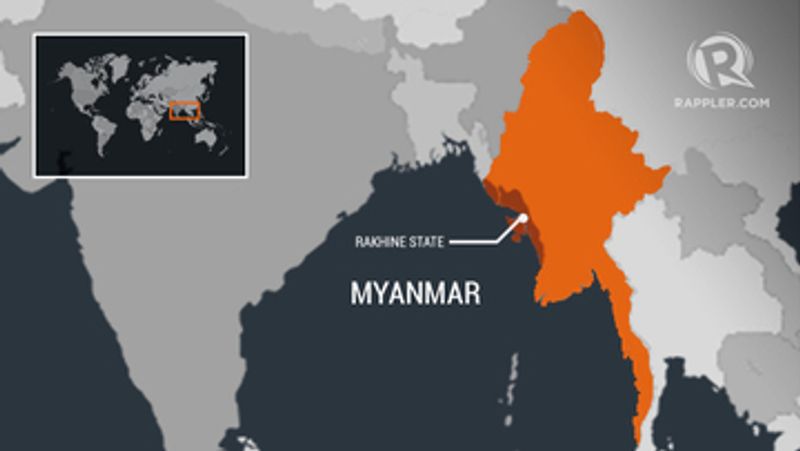 by Chit Ei Hlaing, 12 September 2019

Armed clashes between Myanmar Army (Tatmadaw) personnel and Arakan Army (AA) members were reported yesterday from three locations in northern Arakan of Myanmar. Residents of Buthidaung, Kyauk Taw, and Mrauk U township informed that the encounters took place separately.

Kyauk Taw township witnessed the encounter at a location between Det Pru and Taung Bwe village, where a couple from Det Pru village received injuries.

A Det Pru villager informed that a column of Tatmadaw entered their village at 10 am on 11 September and soon the security forces started firing gunshots aiming their village. Security forces compelled 25 villagers to assemble and reach a nearer village named Thabon with them. Once the security personnel arrived there, the villagers were allowed to return back, he added.

The injured couple has been identified as U Maung Kyaw Thein (53 years old) and Daw Hmeni Khine (49), who were later taken to Kyauk Taw township hospital for treatments.

Another clash broke out on Mayu river between Buthidaung and Rathidaung townships when a group of armed personnel was crossing the river by four boats.

Several residents from Owe Pauk village revealed that some AA members
were waiting on the river bank and then attacked the boats carrying security personnel with small guns and mortars. They also claimed that one boat was sinking on the river after the attack, but Narinjara News could not authenticate the information.

AA spokesperson Khaing Thu Ka told Narinjara News over the telephone that the clash took place on Mayu river near to Owe Pauk village under Rathidaung township as the AA fighters attacked the army boats.

"Some soldiers faced the hit, but I don't know about causalities," added Khaing Thu Ka.

However, western command spokesperson Brigadier Win Zaw Oo denied the news and claimed that there was no such clash on the Mayu river yesterday.

"Only clash we come to know yesterday from Wra Hong Daw village under Mrauk U township as AA members attacked our forces by landmines, but no one was injured. I have not received any information regarding
clashes in other localities," he asserted.

It may be mentioned that these clashes have taken place three days after the Three Brotherly Alliance of MNTJP/MNDAA, PSLF/TNLA and ULA/AA had declared a month-long unilateral ceasefire with the government forces with immediate effect from 9 September last.