5 villagers wounded in naval firing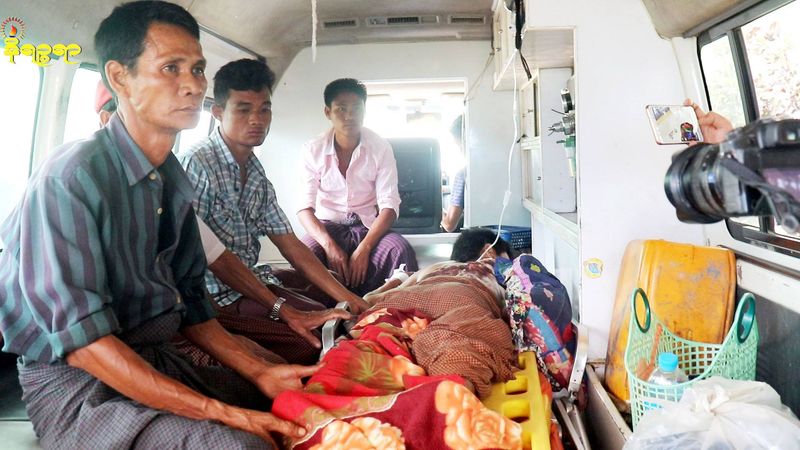 Narinjara News, 16 September 2019

Sensations prevailed in Kyauk Taw township, 80 miles north of Arakanese capital city of Sittwe, as five villagers sustained injuries by artillery fire from a naval ship on Kaladan river on Sunday morning, where four of them have been hospitalized.

The incident of firing was reported in the wee hours as some armed members of Arakan Army attacked the naval ship near Thinganet village under Kyauk Taw township. However, there was no detail information about the naval ship.

The injured villagers were identified as U Shwe Tun Thein (34), Daw Khin Nyo Mar (32) and U Mg Mg Than (38) from Thinganet village. Similarly, U San Hla Kyaw (48) and Daw Pale Sein (50) from San Pay Hla village were also wounded.

Except for U Mg Mg Than, all others were hospitalized in the township medical centre.

"The naval ship on Kaladan launched several gunshot and artillery shells to nearby locations, where AA members allegedly took the position for attacks. Once we heard the sound, we tried to hide inside our campuses," said U Shwe Tun Thein's brother U Saw Thein Mg adding that other family members also received injuries because of the firing.

He also informed that the condition of U Shwe Tun Thein remained
critical and he was shifted to Sittwe general hospital.

U Tun Win, a local Parliamentarian in the upper house of Myanmar Parliament confirmed that four villagers were already hospitalized.

"As my information goes, the firing was carried out by the naval officers but I don't know the reason. The injured villages hail from the locality between Kyauk Taw and Ponna Kyunt township," he concluded.