Armed clashes between Tamadaw and AA continue in Arakan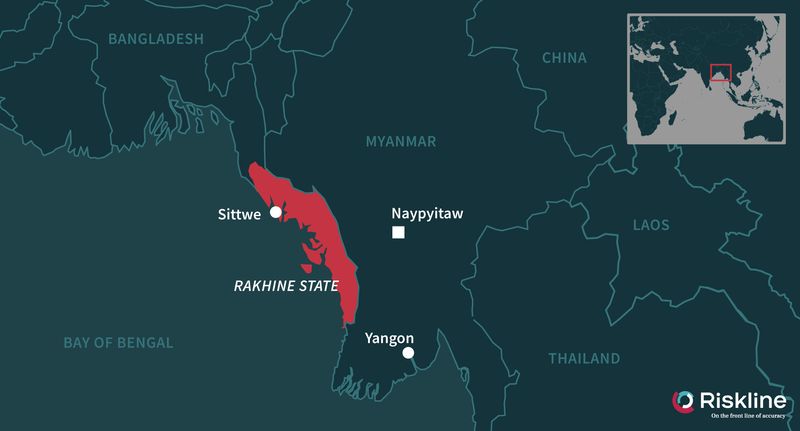 Narinjara News, 19 September 2019
Armed clashes between Myanmar Army (Tamadaw) personnel and Arakan Army (AA) members broke out in two places of northern Arakan in a signal day.
The first armed conflict on September 18 took place at a location between Yaw Ngau and Kyauk Byin Sit village under Ponna Kyunt township, which is 20 miles north of the Arakanese capital city of Sittwe, at around 8.30 am, where AA members launched attacks on government forces.
A local villager informed that five landmines were exploded as a column of Tatmadaw was moving from Yaw Ngau to Kyauk Byin Sit village, which was followed by heavy exchange for fires between Tatmadaw and AA for nearly 20 minutes.
The western command spokesperson Brigadier Win Zaw Oo admitted about the clash but claimed that no one of Tatmadaw was injured in the incident.
"AA members attacked our soldiers in Ponna Kyunt township when they were carrying out their duties. No one in our side was injured. AA rebels fled the location after the exchange of fires," said the western command spokesperson.

Another clash was reported yesterday from a mountain range popularly known as Thapaw Zar under Min Bya township. A village administrator from Pyin Yaung informed that the fighting continued for the whole day.

"We heard the sound of gun-fires with regular intervals, but it continued for the whole day. The entire area of Thapaw Zar and Shwe Kyin has turned into a battlefield for Tatmadaw and AA armed members since 14 September," added the village administrator.

On 16 September last, the security forces even used three helicopters to launch airstrikes on AA members in Min Bya township that lasted for20 minutes.