'Farmer killed as he was forced to guide soldiers'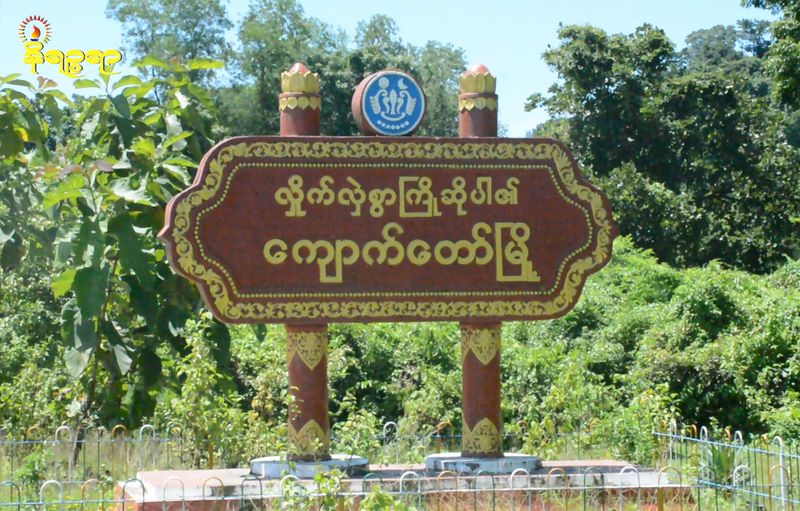 Narinjara News, 18 October 2019
A farmer from Apauk Wa village under Kyauk Taw township was killed yesterday in an encounter as he was forced by the soldiers to guide a troop of Myanmar Army.

The victim is identified as U Tun Aye Mya (43) and he was suspectedly shot at by the soldiers after a landmine explosion.

His wife Daw Ma Than Hla informed that U Tun Aye Mya went to the cowshed located nearby the village to drive out animals. On his return journey to the village he met a column of the army near to Wra Oo monastery.

Looking at him the soldiers forced U Tun Aye Mya to show the road towards the Prin Chaung village. As they were moving, a landmine was exploded suddenly. Confused soldiers shot down him on the spot, alleged his wife.

Western command headquarters spokesperson Brigadier Win Zaw Oo, however, denied the accusation. The soldiers did not force him to guide them. Rather he alleged that U Tun Aye Mya came from the opposite side and the explosion took place where U Tun Aye Mya died,
added the spokesperson.

As the army retailed with firings after the explosion, two other villagers from Prin Chaung village also sustained injuries. U Tun Hlaing (43) received severe injuries at his belly and Daw Soe Mya Yee (55) sustained a minor injury on her waist. Both of them were immediately sent to Kyauk Taw township hospital, informed U Tun Win, a representative of Pyithu Lauttaw from Kyauk Taw township.