Helicopters used by Myanmar Army to counterattack AA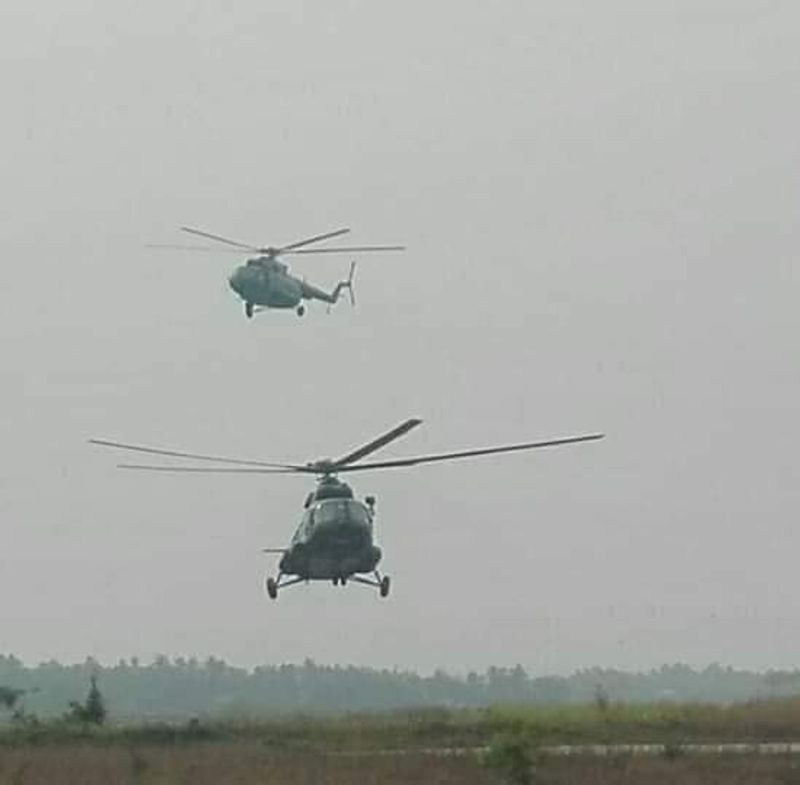 Narinjara News, 18 October 2019

Myanmar Army personnel used two helicopters yesterday to counterattack Arakan Army (AA) members during a fierce encounter that took place in Ponna Kyunt township, 20 miles north of Arakanese capital city of Sittwe.

"We saw two helicopters flying over our village and the security personnel fired on a mountain range from there," said an eye witness from Aung Mra Kyaw village adding, "We heard the sound of heavy firings and many bullets might had fallen down in our village. But
luckily on one was wounded."

Myanmar Army (Tatmadaw) and AA have been fighting on the Laung Poke Taung mountain range near to Aung Mra Kyaw village since 16 October. By the next day, Tatmadaw used the helicopters to target the AA members for the third time.

Brigadier Win Zaw Oo, spokesperson of western command headquarters confirmed the encounter between Tatmadaw and AA in Ponna Kyunt township on 16 and 17 October.

"But I don't know if helicopters were used by our forces. I have no input about it. But in need, we may use helicopters," he asserted.

Aung Mra Kyaw village belongs to Mro ethnic nationality and 62 families are living there for many years. Many families have already left the village seeking nearby safer places.