ICRC, GDA conduct training program on landmine risk and survival tips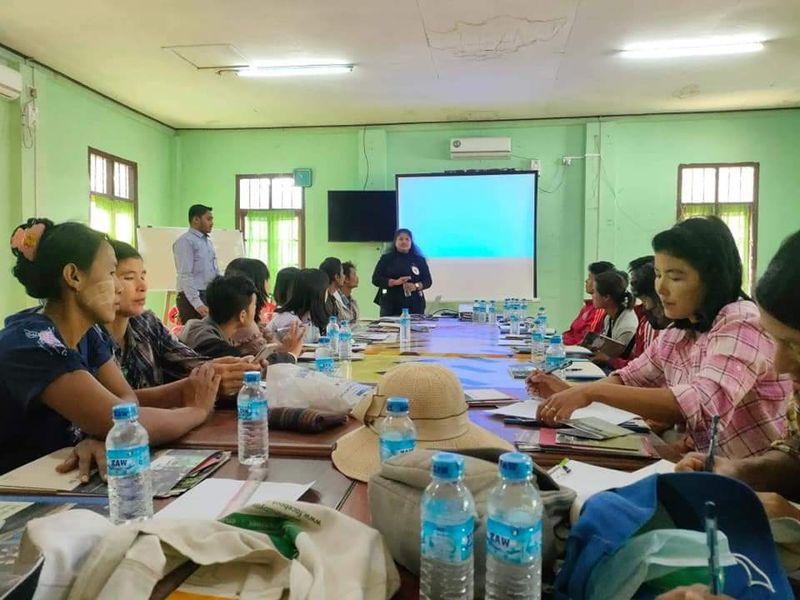 Narinjara News, 21 January 2023

The International Committee of the Red Cross (ICRC) and the Grassroots Development Association (GDA- Buthidaung) jointly organized a landmine risk awareness program in Buthidaung, 80 miles north of the State capital city of Sittwe.

The day-long training program was organized on 17 January, where 20 young people were present.


Ko Maung Tha Phyu, a senior member of the GDA Buthidaung , informed Narinjara News that the program was organised to make the people aware of landmine blasts and also various preventive measures.

"At least two mines exploded recently as the informal ceasefire between the Myanmar government soldiers and Arakan Army members continues. It could have been prevented. The resource persons in the training program discussed the types of landmines. If someone is
facing a mine explosion, the onlookers should not jump to rescue the injured individual. Prior to it the location of the injured person should be examined carefully and then to proceed," he added.

In December two mine explosions took place at Guta Pyin village under Buthidaung township and Wet Kyein (Myo) village under Maungdaw township.


The incidents of mine explosions have demoralized the entire community, and many had to lose lives or precious organs. The livelihood for the rural people becomes so difficult.

"In some IDPs, the refugees are not being allowed to return to their villages as the militaries are still stationed in their villages. The returnees face the risk of mine blast. It emerges as a dangerous outcome for those working in the jungles for livelihood," stated the member.

Therefore, the initiative to reduce the risk of mine blasts is taken. The courses are also offered by locals as it becomes necessary to do extensive study and field visits to the affected localities.

On 18 January, the right leg of 24 years old Ko Kyaw San, hailing from Nadin village under Mrauk U township, was amputated below the knee after he accidentally stepped on a landmine. He was cutting firewood in a mountain near the Khmer 378 battalion and then he faced the blast.

71 civilians died and 150 were injured due to the landmine explosions across Rakhine State during the war that started in 2018 and continued till December 2022.