Zaw, Win families appeal for amnesty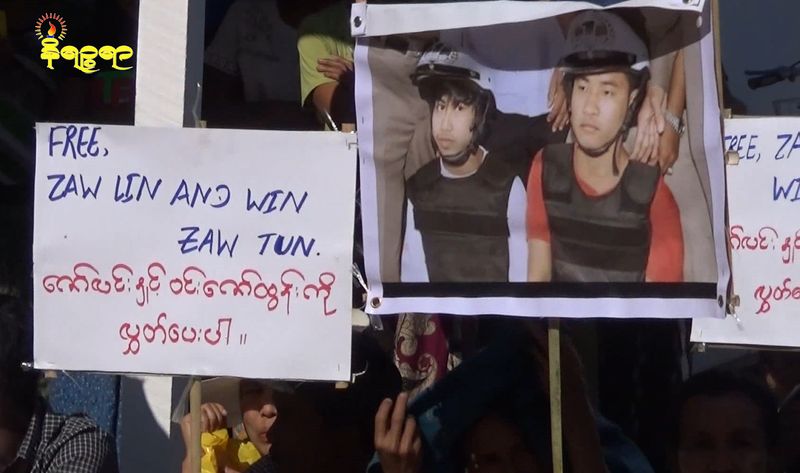 by Manyu Kyaw, 31 August 2019

Family members of Myanmar migrant workers namely Zaw Lin and Win Zaw Htun, who were sentenced to capital punishments for murdering two British nationals in Thailand during 2014, have appealed to the governments in Bangkok and Nay Pyi Taw for pardons.

The family initiatives surfaced after the Supreme Court of Thailand on Thursday upheld the convictions and death sentences to the Burmese migrant workers in the case of murdering British nationals in the island of Koh Tao.

Zaw Lin's mother Daw Pru Shwe Nu argued, "My son and his friend Win Zaw Htun did not commit any crime. So we have appealed to both the governments of Thailand and Myanmar for considering amnesty and protect them from being faced death sentences."

Both the convicts hail from Kyauk Pru township of Arakan. Zaw Lin was a resident of Me Kyaung Ray Thout village and Win Zaw Htun from Kar Pi Chaung village in the same township.

Koh Samui court convicted both of them in the murder cases of British tourists namely Hannah Witheridge (23) and David Miller (24) and sentenced them to death in December 2015. Later the apex court of Thailand upheld the verdict.

A senior lawyer U Aung Myo Than, who defended both of them in the court informed that the appeal was made in the Thai Supreme Court but they failed to get relief. Now they may appeal to the Thai king for pardoning them.

It would be better if Myanmar government also pursues with the Thai ruler for benefit of the Burmese convicts, added U Aung Myo Than.