ANP party forms Hluttaw candidate selection committees at township level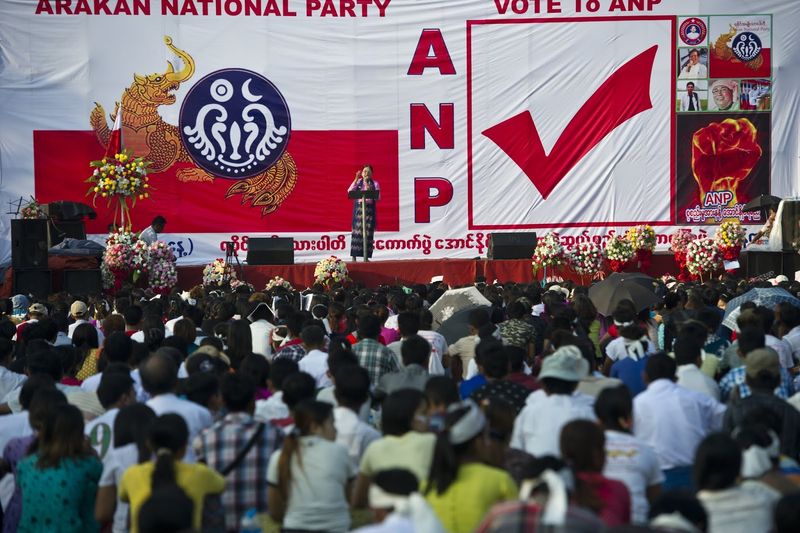 Saung Zar Kyi

Narinjara News, 15 June 2020
The Arakan National Party, the main political party in Rakhine state, has instructed township branches to form Hluttaw candidate selection committees in the run up to the general election to be held in November this year.
The party general secretary U Khaing Pyae Soe approved the directive on June 12.
"Selection committees are going to be set up across Rakhine state in all the townships," said ANP Chairman U Thar Tun who spoke with Narinjara.
"Regardless of which political party, the law states that a political party must contest at least three different places. The election will be held in November so there isn't a great deal of time left. As a result we have instructed township level selection committees be set up in preparation for the election," he said.
The ANP central office held a meeting on June 7 and 8 where it was decided to set up the selection committees for the upcoming election.
"If there is an election in Rakhine, we will participate. We will contest the entire state. The Union Electoral Commission will decide whether or not elections will be held in Rakhine state. I don't think it is appropriate for political parties to comment on that particular matter," Chairman U Thar Tun said.
The Township selection committee will be composed of five members who should not be nominated Hluttaw representatives. The committee must submit the list of Hluttaw candidates to the party's headquarters by June 25.
The ANP won the largest number of MPs in Rakhine state in the 2015 general election and is the third-largest party in Myanmar.